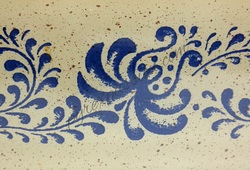 The Homestead (Blue) pattern was a popular design for Corning in the late 1970s. The pattern was produced on multiple items from 1976-1980.

According to interviews with former Corning employees, the Homestead pattern was created in direct response to the hugely popular Pfaltzcraft pattern, which was very similar in design.
The Homestead pattern was sold on many types of bake ware: Mixing Bowls, Cinderella Bowls, Refrigerator Set, and Round Casserole Sets, to name a few. The pattern was also evidently sold in a very unique configuration as the "6 Piece. Country Kitchen Set."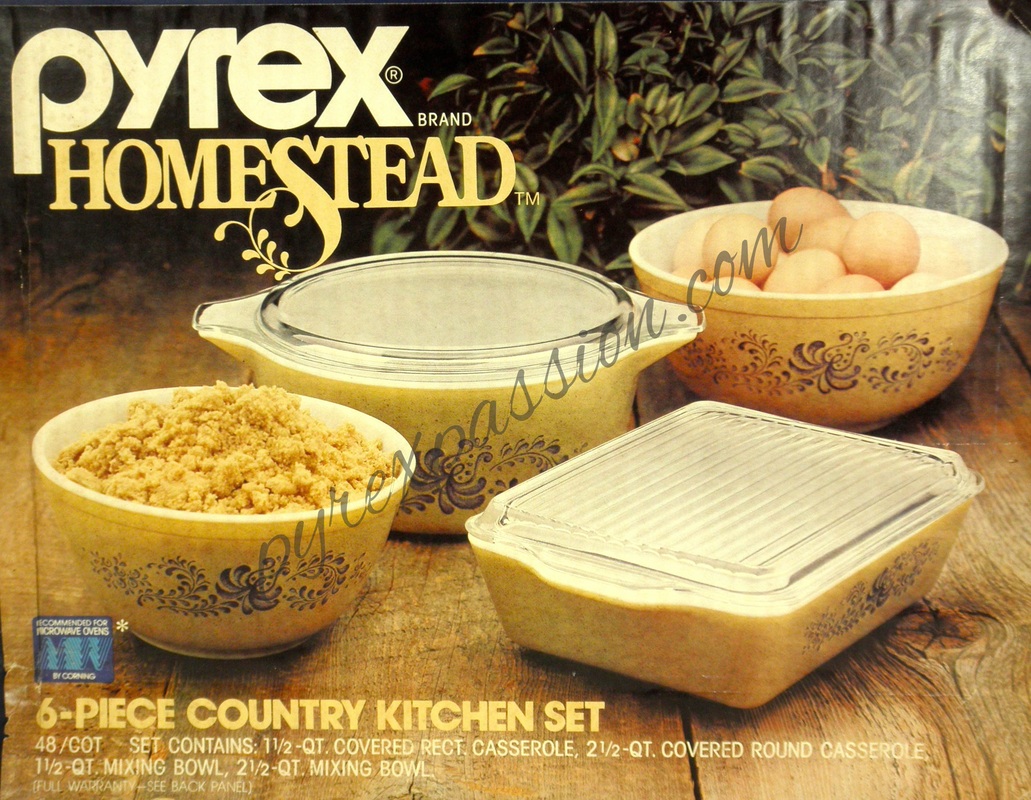 The Country Kitchen Set, only sold in the Homestead design, consisted of the following items:
1 1/2 Qt (1.5 L) Square Refrigerator Dish (model 503)
2 1/2 Qt (2.5 L) Round Casserole with lid (model 475)
1 1/2 Qt (1.5 L) Mixing Bowl (model 402)
2 1/2 Qt (2.5 L) Mixing Bowl (model 403)